Back in 1985, Nintendo had the brilliant idea of how to revive the gaming industry in the US: releasing the Nintendo Entertainment System. Deceiving consumers, Nintendo released what looked similar to VHS tape player, but really was only a game console. After the turn of the century Sony, and Microsoft after that, released their respective platforms for the first time with DVD players. Now, consoles not only offer the ability to watch movies on a disc, but stream and/or download them from servers into the home.
In the summer of 2005, Microsoft released the Xbox 360 using what seemed to be the promising new stage of video technology, the HD-DVD. Later in 2008, the HD-DVD's competitor, Blu-Ray Disc, defeated the the Microsoft and Toshiba-backed medium. Future platform fights will be fought through game consoles as they have become the future of home entertainment.

As services like Netflix and Hulu Plus have contracted over to the Xbox 360 and the PS3, there is no doubt that these streaming efforts will provide content for all consumers. A decade ago, if you wanted to watch a movie you would either have to stick to what you already had at home, whatever was on television channels like TBS or FX, or go down to your local rental store. Now, media fanatics can stream all their favorite TV shows and movies new or old to their consoles without having to get up.
Now the question is: why have consumers decided to pay monthly fees for these services? With the ability to stream content for the same low-monthly fees, you can watch as much or as little content as you want. Instead of wasting their time and money on renting one item for half the price of one of the previously mentioned services, consumers have adapted to economic changes of the media services industry.
Now with streaming services and new technology at the tip of your fingers, it isn't that hard to get your fix of games or movies. What will the future of traditional TV be though? Announced back at E3 2010, Microsoft started talking about having TV services streamed through the Xbox 360 as if it was a traditional cable box. E3 2011 came and went earlier this summer, and Microsoft reaffirmed their commitment by announcing plans to roll out live streaming TV over Xbox LIVE — by partnering with providers in North America and elsewhere — sometime this fall. Other than that, details were scarce.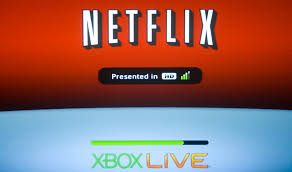 Steve Ballmer, Microsoft CEO, released a statement last week clarifying what the situation is on what is being called Diamond TV. Diamond TV is to offer "news, sports and your favorite channels" from traditional cable companies. Ballmer continues to list off cable providers for several countries: Sky TV in the United Kingdom, Canal Plus in France and FoxTel in Australia. The curious thing is why Microsoft hasn't announced their partnership with Comcast for the USA as Universal / Comcast already have a partnership with Microsoft to stream content to the Xbox LIVE dashboard exclusively.
The main part of the article is the announcement of the service possibly being released along side the annual Dashboard update. Since we haven't heard anything about the service officially for pricing, I doubt that it'll be released in November as it is presumed to; Microsoft insists sometime before the end of 2011. Clearly though, the future of home entertainment isn't on the cable box, a traditional DVD or a Blu-Ray player; it's through the current generation of gaming consoles and beyond.

1,533 Hits