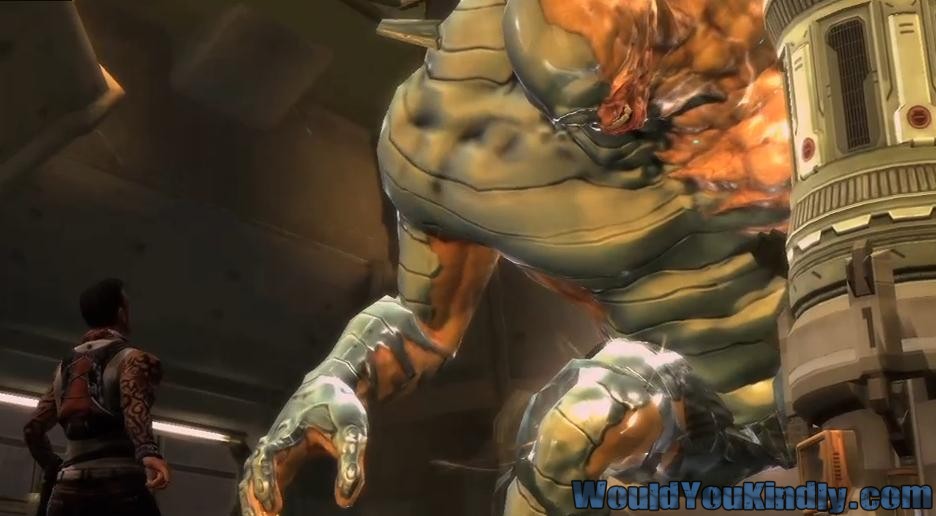 Silicon Knights make their grand entrance back into the spotlight later this year with Activision's X-Men: Destiny, and we've still yet to see what the game actually looks like outside of brief trailers, or what it's really about. A pseudo-action RPG featuring a new cast of mutants, and one that isn't tied to a movie. That's all we knew until now.
Official Xbox Magazine's latest issue (via CVG) has dropped a handful of details, and it honestly sounds like the Too Human developers have something potentially awesome here. X-Men: Destiny will have players taking on the role of one of three all-new characters (each considered official canon), who are the offspring of a "human zealot" that views the mutants as"nature's greatest mistake".
The story is "dark, mature, and intense," set during a time when the X-Men have suffered the loss of Professor X, and the city is divided into human and mutant sectors; the anti-mutant movement is at an all-time high. Established character cameos include Cyclops, Quicksilver, Surge, Magneto, Nightcrawler, Wolverine, and Gambit, with the player being able to decide who is friend and foe in the universe. You will be faced with "tough decisions that an average X-Man has to make" during the campaign, and be met with large "decision moments", Destiny's take on moral choices/branching paths.
X-Genes will allow character customization by way of mutant gene collection, and power archetypes range from matter manipulation, to energy projection and more. There will also be special attacks to unleash after chaining together enough successful attacks.
Not too shabby, I have to admit. Now we just need some gameplay. X-Men: Destiny is currently due out this fall.

136 Hits