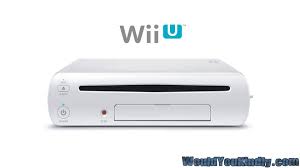 Prior to the Wii U E3 debut, rumors swirled that Valve were already on board with Nintendo's new HD console, and might surprise at the show with a title announcement. The latter didn't happen and the former hasn't been confirmed, but new comments from the company's boss certainly tip the scale in one direction.
"Wii U seems to be a lot more powerful than the previous generation. "It sort of fits better into the scalability in terms of graphics performance and CPU performance, so I think it'll be a lot easier for us to fit it into our scalability model," Valve's Gabe Newell told Joystiq.
"We've always loved Nintendo … Now it's a lot easier to look at Wii U and have it fit within that framework."
Newell stopped short of outright confirming whether Valve has any games in development for Wii U right now — be they ports of existing titles like Portal or Left 4 Dead, or simultaneous future releases like a new Half-Life or Dota 2 — but it looks like there's a good chance they do.
Might Steamworks also be able to play nice with Nintendo's mysterious, probably-still-going-to-be-kinda-janky online infrastructure?

11 Hits