From Friday afternoon to Sunday night near Irving, California, BlizzCon happened. Nerds have arrived and left with their exclusive epic mounts and pets for World of Warcraft; those same fanboys are even closer to getting a new dungeon fighting title that fans of the company should be very familiar with. Below, I have all the news you need to know with what you missed at BlizzCon 2011.
While you won't see any media on this page, you can check all of that out on Monday's Media Wrap-Up by clicking here. Obviously if you are here for the news, you are in the right place.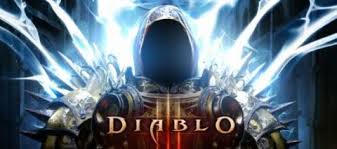 World of Warcraft players getting Diablo III for free on release date
According to a post from IGN, Warcraft subscribers are going to be getting the action-RPG whenever it gets released early next year. In order to get a handle on this awesome offer for those who already play the game, you need to purchase a 12-month subscription for World of Warcraft to be eligible for this free-game offer.
The free copy that'll be given away won't be a physical copy though, as you'll get a digital copy via their own website with an in-game mount for WoW called Tyrael's Charger. Many gamers are speculating that this announcement came in order to follow up with number of subscribers for World of Warcraft cutting their subscription to perhaps play an MMO that doesn't force you to pay a monthly subscription.
World of Warcraft gets a fourth expansion: Mists of Pandaria
On Friday, Blizzard officially unveiled the fourth Warcraft expansion to a sold-out audience. Featuring a brand new continent with a new playable race and class, the expansion looks to completely change the way WoW fans look at the world of Azeroth.
By the title, you can guess what the new continent is to be called: Pandaria. It'll be broken up into multiple regions which will have different biomes. The new race is a panda and you'll start your character on the back of a giant turtle. You think that's strange? Artists are change the way the world looks to give it more of an Asian influence instead of the mythical European fashion that we see currently across the world of Warcraft.
The level cap will be raised to 90 and on release those who don't have that level will not be able to use their flying mounts to travel. For those who have enjoyed Pokemon in the past but maybe want a more adult version, the expansion might appease those with a new feature termed 'Pet Battles'. While we don't know much about it, WouldYouKindly will have updates once we get them.
Starcraft Universe to be playable next Sunday
To put out the obvious question, this MMO is not the titled project Titan. A mod that was created near the release of the title was taken down after going public to stop players from getting free content. Instead of downloading the title for free ninety-nine, gamers will be able to purchase the mod from what is being termed 'Blizzard Arcade'.
To replace the old marketplace, Arcade will allow mod creators to be rewarded for their work instead of just getting a pat on their back plus your name on Wikipedia. For the time being, Starcraft Universe will run in an open beta until the title receives the polishing that it needs.
Also for those wondering, you can have mounts in 'Blizzard DOTA'. One of the mounts that have been announced is a cyberwolf.

1,714 Hits