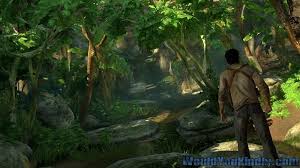 Sony and Columbia Pictures have announced that work on the Hollywood adaptation of Uncharted: Drake's Fortune is continuing, with a director and writer officially on board to realize Naught Dog's action adventure property. Rejoice!
Back during the summer, it was reported that David O. Russell had been in talks with the studio to helm the project, but eventually the parties went their separate ways after negotiations apparently went nowhere, sending Uncharted back the drawing board. Today, O. Russell is now attached to write and direct Nathan Drake's big screen adventure, with Avi Arad, Charles Roven, Ari Arad, and Alex Gartner set to produce.
Matt Tolmach, president of Columbia Pictures said, "David is a tremendous choice to take on this film. He's equally adept at combining all the classic elements involved in this property: great character development, strong comedy, and amazing action sequences. He has a brilliant vision for this material and we know he will bring his original, unique voice to this adaptation."
At this stage there are still no actors attached to the film, and no projected release date. Pray this doesn't meet the fate of every other videogame movie.

31 Hits