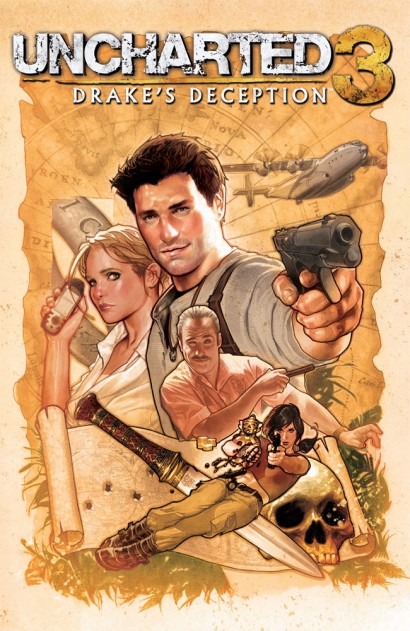 Alongside the Uncharted:The Fourth Labyrinth novel, Naughty Dog's PS3 headlining franchises is entering the world of comics this fall.
Sony and DC Comics have partnered for an Uncharted series, and the first issue is penned by Joshua Williamson and illustrated by Francesco Francavilla, with a cover by Adam Hughes. A rollout is scheduled to coincide with the launch of Uncharted 3 in November.
"UNCHARTED #1 launches Nathan Drake on a journey to the center of the earth on a quest to see the legendary "Amber Room." As enemies from Sir Francis Drake's past come for revenge on his descendant, Drake must use all the skills at his disposal to stay one step ahead of the game. "
And speaking of The Fourth Labyrinth, coming from Del Rey Books this fall, check out the cover art below. Hot, isn't it?
"Nathan Drake will embark on an all-new, original, action-packed adventure. When Nathan's partner, Sully, asks for his help in finding a friend's murderer, Nathan begins to unravel a mystery that will uncover some even bigger secrets. Sully's friend was close to discovering an ancient process of turning lead into gold – a secret that a shadowy international corporation would do anything to steal, and now Nathan and Sully may be their next targets! This thrilling adventure will take Nathan from the ruins of Crete to a secret crypt deep in the heart of China–and into a mysterious labyrinth that may be hiding the greatest secret of all!"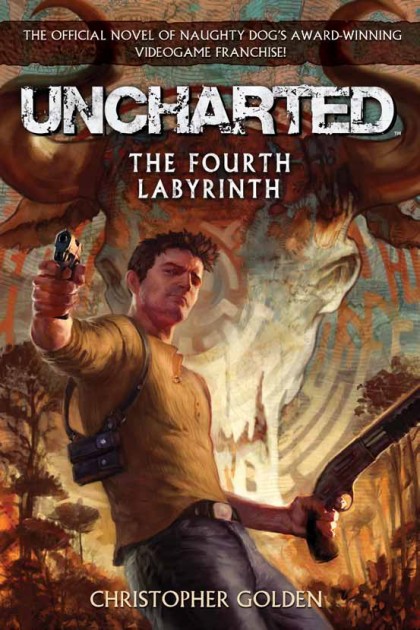 496 Hits