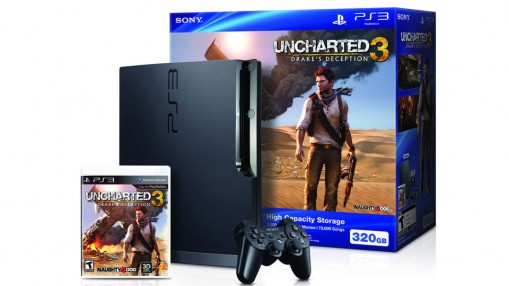 Not to be overshadowed by Microsoft's new selection of special edition Xbox 360/Game Y bundles, Sony is rolling out a PlayStation 3 package including their latest major first-party title as well.
Available day-one, November 1st, the Uncharted 3: Drake's Deception PS3 bundle will include Naughty Dog's second sequel, a 320GB PS3 slim, and a DualShock 3. No fancy console/controller decal jobs here, but you'll get a branded box. That's cool, right? In addition, Sony's also offering a free month of PlayStation Plus membership.
The bundle will sell for $299.99 in North America.

953 Hits