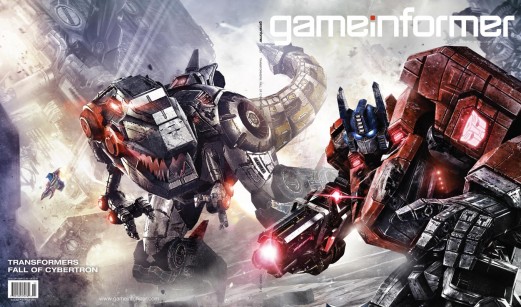 The Autobots and Decepticons duked it out in the start of the war for Cybertron last year, and in fall 2012 the planet will apparently fall.
Activision and High Moon Studios announced Transformers: Fall of Cybertron this week, the follow-up to their original story which has officially been adopted by Hasbro as part of  Transformers canon. We first heard a sequel was in the works and planned for next year in late 2010, during an investor conference call.
Fall of Cybertron is heading to PS3 and Xbox 360, and will showcase the "final, darkest hours of the civil war between the Autobots and Decepticons as they fight for control of their dying planet, ultimately leading to their storied exodus from home."
"High Moon Studios is an extremely talented development team having raised the bar of gameplay and Transformers authenticity in their games," said David Oxford, Executive Vice President at Activision Publishing. "Transformers: Fall of Cybertron is an extraordinary project both for the studio and the Transformers gaming legacy – the stakes are higher and the scale much larger than ever before, and we absolutely cannot wait for fans to see all the new characters and epic action that awaits them."
Added Mark Blecher, senior VP of digital marketing for Hasbro: "Hasbro has worked hand in hand with Activision to create a fully original storyline that details the climactic battles leading to the famed exodus of the Transformers characters from Cybertron. Our team at Hasbro is looking forward to exploring and expanding the Transformers story again with an incredible blockbuster video game that will blow fans away next year."
High Moon's second, not-based-on-the-movies Transformers title will be the subject of the November 2011 issue of Game Informer, carrying two different covers, one of which has a freakin' ROBOT DINOSAUR BATTLING OPTIMUS PRIME. Okay… it's just Optimus against a super badass looking Grimlock, but still. I'm excited already.
1,195 Hits