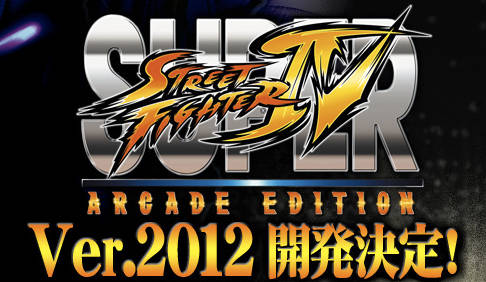 Since 2008, Capcom has pushed to make some kind of update and/or a new title for the Street Fighter franchise every year. How so?
In 2008, the official arcade cabinets were released for Street Fighter IV.
In 2009, the console-based version was released, selling over 3 million copies.
In 2010, Super Street Fighter IV came out adding new characters into the mix.
In early 2011, Super Street Fighter IV: 3D Edition came out for the 3DS at launch.
In the late fall or early winter of 2011, Super Street Fighter IV: Arcade Version 2012 will be released.
The series has kept gamers busy, selling nearly 6 million copies for the franchise since 2009. The question that most gamers have is whether this is going to just be an update via online platforms, or shipped in another new version of the game.
G4TV originally reported the update to be a new game entirely but later saw a tweet by Yoshinori Ono, producer at Capcom on Street Fighter, which simply stated that the update would be "just (a) retune". Capcom's Seth Killian later took to Twitter responding to quick fan reaction, saying this will be a free downloadable balance update, available to SFIV/SSFIV owners. Once finished, it will be tossed up on respective digital services.
No word just yet on what exactly the update will contain, so stay tuned.

182 Hits