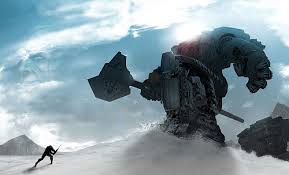 Last week's X-Men: Destiny didn't exactly knock everyone's socks off, and as the only project from Silicon Knights since 2008′s Too Human, you've got to wonder just what's going on at the developer these days keeping them alive (besides grants from the Canadian government). Having unannounced projects and prototypes canceled over the last couple of years certainly didn't do them any favors.
In an interview with CVG,  assistant director Julian Spillane teased the studio's next game as "incredibly exciting", but stopped short of doling out any hints as to a specific IP it may involve.
"I really wish I could talk about what's next," Spillane commented, "but all I can say is that it's incredibly exciting!"
Cue speculation about the long awaited Eternal Darkness sequel, or a much improved, better realized Too Human II. Or maybe it's a completely new franchise, or another licensed effort.
Silicon Knights recently confirmed a slew of forward-looking information, like the fact that they're creating a new, internal engine (no doubt thanks to the ongoing Unreal Engine 3/Epic Games lawsuit); are anticipating development for next-gen consoles; are on track to become a "self-sustainable, self-publishing company"; and that they "intend to finish" the Too Human trilogy someday. The studio's sci-fi Norse mythology adventures probably won't be published by Microsoft when they return, though.

71 Hits