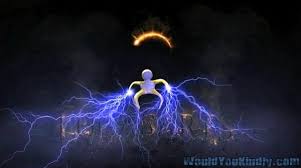 Maybe now we know why Star Wars The Force Unleashed's executive producer decided to call it quits last month? Kotaku reports today, via unnamed sources, that LucasArts' new president Paul Meegan is pretty much going on a Force-fueled game canceling rampage, and one of the first major casualties is allegedly the third Force Unleashed title.
Meegan is said to have swung a Lightsaber on already in production The Force Unleashed III, as well as informing members of the current development team their services won't be required much longer. Effective as soon as The Force Unleashed II ships in October. Hey, that sounds a lot like what happened just before the original game made it to retail back in 2008. According to the sources, studio "morale and productivity are at all-time lows" since Meegan took over two months ago.
Back in mid-June it was rumored that LucasArts had made the decision to remove the multiplayer component of the upcoming sequel, around the same time they officially canned Slant Six's Star Wars Battlefront Online, the third attempt to get another Battlefront game out the door since 2007. Just last week the publisher confirmed the PSP version of TFU II had also been binned — which employees were seemingly unaware of until it was announced.
In addition to the alleged news surrounding TFU III, there was apparently a second, unannounced 2011 game that's been put on hold, with staff told to expect "management and reporting changes." Maybe that game former Ubisoft creative director Clint Hocking just took on? Maybe the rumored Star Wars: Starfighter sequel?
As well, it's claimed that LucasArts will soon be ending collaboration with most third-parties developers, like Traveller's Tales who produce the various LEGO titles. Star Wars: The Old Republic, the joint effort MMO between LucasArts and BioWare coming next spring, is reportedly the final project to be handled by anyone outside the company. Traveller's Tales are readying LEGO Star Wars III: The Clone Wars for this fall.
Currently LucasArts have not responded to these allegations, so this remains a rumor. But if true, what in the blue hell is going on over there? Does LucasArts hate the number three? Hopefully they clarify this situation promptly.

244 Hits