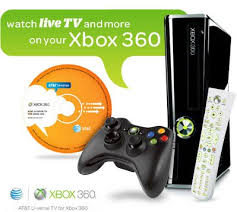 Microsoft's not revealed much (read: any) new information in the past few months on Xbox LIVE's upcoming streaming/on-demand TV initiative — announced vaguely back at E3 — but this week sources say deals with two of the largest, and perhaps most obvious, content providers are nearly locked in.
We already knew the Xbox maker was in talks with countless television companies about joining the Xbox LIVE bandwagon, and Digiday reports that partnerships with both Comcast and Verizon FIOS could be "imminent".
Further specifics on how Microsoft's long-promised service will function have yet to be laid out — they say XBL's SkyTV, Canal+ and FOXTEL apps are good indications — but these new deals would apparently let Comcast and FIOS members subscribe to and enjoy the providers' content directly through their Xbox 360 console, eliminating the need for a separate set-top box. A similar situation is already available with AT&T U-Verse, but the console merely acts as an additional receiver, with another still required.
The deals may also "result in a more sophisticated programming guide and other bells and whistles, such as better targeted advertising". Kinect implementation and Bing search were both already confirmed in June.
Microsoft has said in the months since E3 that their Xbox TV offerings won't 'compete' with traditional cable, but compliment it instead, and that's what Digiday's sources re-affirm — Xbox LIVE will be another distribution point.
The site goes on to add another rumor, saying sources claim Microsoft is "actively looking to partner with TV manufacturers, including Samsung. The plan is to build some sort of Window Live gaming hub into Samsung TVs, which would be accessible with a basic Web connection."
Neither Comcast or Verizon commented on the report. Microsoft continues to insist Xbox TV will, in some form, roll out before the end of this year. Their official stance on the matter is as follows:
"We have no comment beyond the statement already provided … As we announced at E3, we are committed to bringing TV entertainment to Xbox around the world through partnerships with industry leading operator and content partners. We look forward to sharing more partner news in the near future, but we have nothing to announce at this time."
[Update]: Says Verizon's director of media relations, Bobbi Henson: "We do have a very strong point of view on the future of entertainment to offer you today."
"The borderless world of entertainment is already enjoyed by many of our customers, with FiOS TV premium, video on demand and television content now available through smartphones and tablets on a variety of platforms, including Apple and Droid operating systems."
"We're not announcing any new products today, but stay tuned for the future!"
[Update 2; September 29th]: Bloomberg has chimed in, adding their own sources' claims to the mix.
According to the site, Microsoft could be ready to formally announce an "expanded Xbox Live streaming service" as soon as next week, and adds Time Warner, HBO, Crackle, Bravo, Lovefilm UK and SyFy Channel to the list of potential service providers expected to ink deals.
Comcast and Verizon are still noted as the two frontrunners for pay TV content. The Xbox TV service is apparently being eyed for rollout, according to Microsoft, in the coming months. No official comment was offered in response.
85 Hits