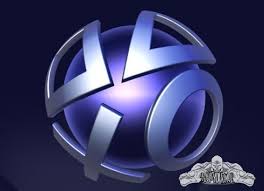 Sony has taken to the PlayStation Blog today to update on the ongoing PSN rehabilitation situation, confirming the service will should be going partially back online this week. Tomorrow is Friday, so they're running out of time for that statement to be accurate.
"Today our global network and security teams at Sony Network Entertainment and Sony Computer Entertainment began the final stages of internal testing of the new system," SCEA's Patrick Seybold wrote.
"As previously mentioned, we've been working around the clock to rebuild the network and enhance protections of your personal data. It's our top priority to ensure your data is safe when you begin using the services again."
Sir Howard Stringer, president and CEO of Sony Corp., even took a moment to offer up his own personal apology.
As part of the previously announced "Welcome Back" program, which will give users freebies and extended subscription periods, Sony's revealed that they're going to be offering a free one-year membership to Debix's AllClear ID Plus identity theft prevention and monitoring service, which carries up to a $1 million protection guarantee. This, after the company said there was "no evidence" of credit card theft, but they are taking steps just to be safe.
The service will be offered to all PSN and Qriocity members in the U.S., and includes the following:
Cyber monitoring and surveillance of the Internet to detect exposure of an AllClear ID Plus customer's personal information, including monitoring of criminal web sites and data recovered by law enforcement. If his/her personal information is found, the customer will be alerted by phone and/or email and will be provided advice and support regarding protective steps to take. The customer will also receive monthly identity status reports. Debix works with an alliance of cyber-crime experts from the government, academia and industry to provide these services.
Priority access to licensed private investigators and identity restoration specialists. If an AllClear ID Plus customer receives an alert, or otherwise suspects that he/she may be the victim of identity theft, the customer can speak directly, on a priority basis, with an on-staff licensed private investigator, who will conduct a comprehensive inquiry. In the case of an identity theft, the customer can work with an identity restoration specialist to contact creditors and others, and take necessary steps to restore the customer's identity.
A $1 million identity theft insurance policy per user to provide additional protection in the event that an AllClear ID Plus customer becomes a victim of identity theft. This insurance would provide financial relief of up to $1 million for covered identity restoration costs, legal defense expenses, and lost wages that occur within 12 months after the stolen identity event.
"We are working to make similar programs available in other countries/territories where applicable. Information will be posted on local websites/blogs when available," said Seybold.
"Please note that we will start sending out activation emails for this program over the next few days, and you will have until June 18th to sign-up and redeem your code. You will need to sign up directly through AllClearID, not on Sony's websites, and details, including step-by-step instructions for the program, will be emailed to United States PSN and Qriocity Account holders soon."
Won't it be nice when this nightmare is over?
[Update]: Friday has come and gone, and still PSN is down, a successful relaunch not looking very 'imminent' after almost 20 days.
"We're still working to confirm the security of the network infrastructure, as well as working with a variety of outside entities to confirm with them of the security of the system," Sony's Patrick Seybold today scribed on the PlayStation Blog. "Verifying the system security is vital for the process of restoration. Additional comprehensive system checks and testing are still required, and we must complete that process before bringing the systems online."
"We will update you with more information as soon as we have it. We apologize for the delay and inconvenience of this network outage."
"As you've heard us say, our utmost priorities are the security of the network and ensuring your data is safe. We won't restore the services until we can test the system's strength in these respects."

93 Hits