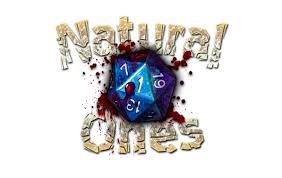 Natural Ones is a bi-weekly episodic Dungeons and Dragons campaign from our WYK-TV team, featuring the DM of Doom, WackSteven.
Cast:
WackSteven – DM
Dagwood – Tiberon (Half-Elf Bard)
Goobers515 – Umrak (Half-Orc Barbarian)
RomComm – Azitul (Air Genasi Monk)
FarringtonEmpire – Beaks (AaraKorcra Cleric)
FireCrow – Korko (Half-Elf Rogue)
Subscribe to our YouTube channel to catch all past episodes of Natural Ones.
Follow us on Twitter to find out when we go live.