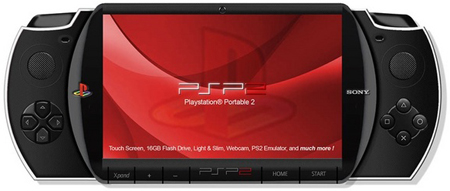 I think most people were slightly surprised that Sony didn't come out and make the PlayStation Portable 2 official at their TGS briefing this week, but that's not going to stop developers from re-confirming the next-gen handheld is real.
After hearing word of the PSP/PSPgo's hopefully better designed successor last month, Warner Bros.' Mortal Kombat team Netherrealm Studios has dropped a few more details.
Executive producer Shaun Himmerick tells Industry Gamers: "We're not launching [Mortal Kombat] day one on all consoles like that. We are looking at them; we have a PSP2 in the house and we're looking at the engine, like what can it support. Always a big thing for us is the performance. We're running at 60 fps, what can we do and do we have to build all the art assets over. We're definitely looking at them. PSP2 looks like it's a pretty powerful machine. We don't have a 3DS system in house yet, but we're looking to get one, and we'll certainly look at what its power is."
Oops! That was quite specific for a yet-to-be-announced device. Neither Warner or Sony have commented on the claims, but the cat has been out of the bag for months. Sources claim that the PSP2 will launch sometime in late 2011/2012, and features touch controls on the reverse side, as well as being totally Flash-based.
So, CES 2011 then? E3?
[Update]: Sony's official response: "We haven't announced any news on PSP."

32 Hits