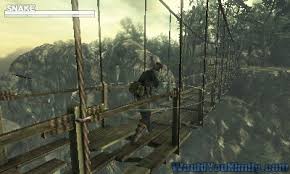 Konami's stunning-looking Metal Gear Solid Snake Eater 3D was supposed to be released this spring/summer, but as of Nintendo's latest Wii and 3DS release line-up through E3, it's nowhere to be found.
According to retail sources speaking with MCV, Konami is aiming to drop the 3DS remake of PS2's stealth-action game sometime in Q4 — more specifically, November. Whether that's European only, or worldwide, who knows. The publisher has not confirmed this window at the present time, so things could change.
Unless something hinders it, the title should be featured at E3 next month.

49 Hits