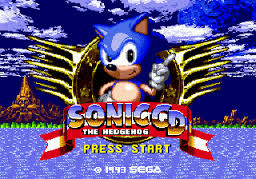 Sega's not announce it yet, but it looks like 1993's Sonic the Hedgehog CD is on the way to Xbox LIVE Arcade, following HD versions of titles like the original Sonic, Sonic 2 and 3, Sonic Adventure, Sonic & Knuckles and last year's Sonic 4.
Microsoft's Major Nelson revealed the side-scrolling platformer's Xbox 360 version in a new blog post, detailing festivities for this weekend's PAX Prime.
"Xbox 360 Booth #432
Mass Effect 3 has landed… in the Xbox 360 booth! Come on by to check it out, along with a slew of Xbox LIVE Arcade titles: Trials Evolution, Skulls of the Shogun, Crimson Alliance, Splatters, Orcs Must Die, Ms. Splosion Man, Retro City Rampage, Sonic CD, War of the Worlds and Trine 2."
Again, it's not been given the official treatment from the publisher, but we'll more than likely be in store for the usual enhancements expected from classic ports. No word on price or release date.
[Update]: Sega's confirmed the game today, revealing a holiday 2011 launch for not just XBLA, but PSN, Windows Phone, iOS, Android, and PC.
"Ask any Sonic fan to name their favourite games, and Sonic CD always ranks near the top of their lists," said Sega West digital business VP, Haruki Satomi. "Sonic CD marks an important chapter in Sonic's history, bridging the gap between his oldest adventures and his new digital exploits like Sonic The Hedgehog 4 Episode I. We've made sure the re-mastered edition has everything that Sonic fans want to see with all of the original colourful classic zones."
242 Hits