Sometimes, getting the high score just isn't enough. Last time I was in a casino, I marveled at how the slots were turning into video games; the money turns into credits, there are little mini-games, and most places don't even give you shiny nickles and quarters when you cash out. Instead you get a slip of paper with a barcode on it.
With the spread of mobile gaming, it was only a matter of time before the casino came to you.
Spin Palace's Tomb Raider is one of the better approaches to the ever-growing mobile casino world.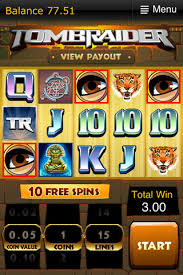 The app is a five reel slot virtual machine (featuring 15 pay lines), and it's got a nice, polished look. It's got a the standard fare: wild symbols, scatter symbols, a bonus game, and a free spin bonus.
If you're lucky enough to get three or more Lara Croft symbols (gambling and breasts, right?), you get a bunch of free spins, and anything that you win during that run is tripled.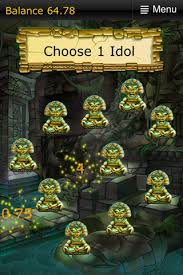 The bonus game gets activated when you get three or more idol symbols in a pay line, and you get to pick through the idols, getting the amounts behind the idols. Multiply that with the number of bets per line, and boom, there you go. Go here to get your fix.

121 Hits