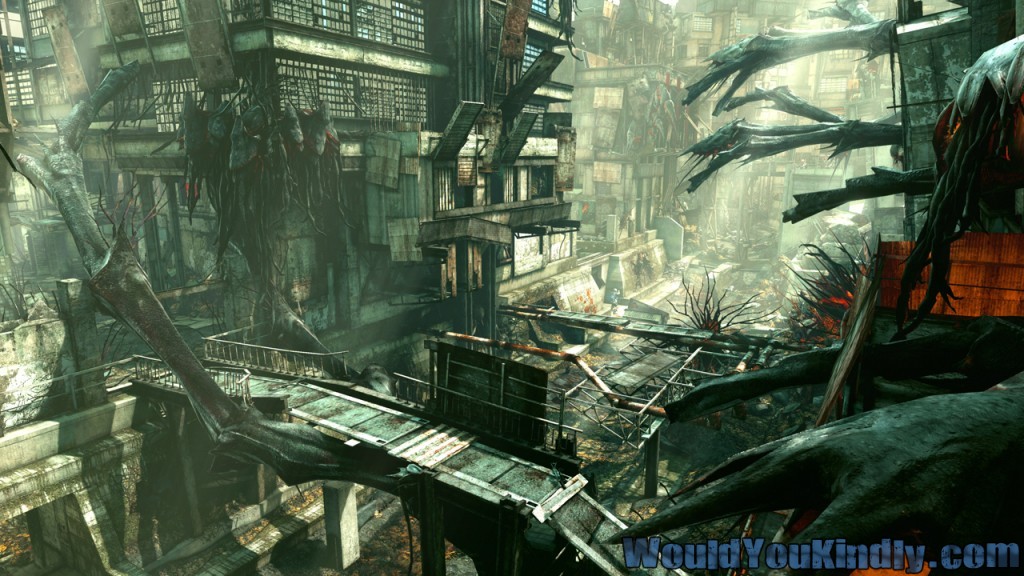 Free to those who pick up Killzone 3's Helghast Edition, and to pre-orderers of either version, the Retro Map Pack will include two fan favorite multiplayer maps from Killzone 2, remade for Guerrilla Games' upcomign sequel. Alternatively, you 'll be able to purchase the content from PSN, too.
Sony announced the DLC last fall, but today they've detailed what those bonus arenas are, and how they look polished up for 2011 and 3D. The map pack contains both "Salamun Market" and "Blood Gracht", outlined below.
– Salamun Market
Game Type: Warzone – 24 Players
Description: One of the largest maps from Killzone 2, Salamun Market has been re-balanced for maximum Killzone 3 carnage. After the Helghast ambush an ISA convoy on its main road, the whole market becomes a Warzone. Nostalgia meets brand-new Exoskeleton combat on this classic multiplayer map!
– Blood Gracht
Game Type: Guerrilla Warfare – 16 Players
Description: Months after the nuclear blast that ruined most of the city, Blood Gracht is slowly being reclaimed by Helghan's strange plant life. But when Guerrilla Warfare breaks out between ISA and Helghast troops, the canals once again run red with blood. The fan-favorite multiplayer map from Killzone 2 makes a triumphant return!
Killzone 3 drops February 22nd. The open multiplayer beta is now accessible for PSN users.

811 Hits