Supergiant Games smashed it out of the park with their first game, Bastion. It's no surprise that there's a lot of hype surrounding their new game, Transistor. The fact that the game will be part of the PS4's vast indie library is just another feather in their cap. Being a fan of Bastion myself, I was super excited to give Transistor a try.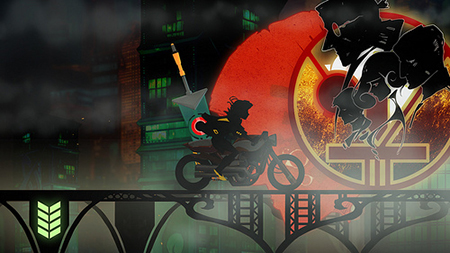 Transistor finds you playing as Red; a pop star turned woman on the run (from whom, I was uncertain – that part wasn't quite made clear in the demo). Red finds herself instantly teleported across town in the nick of time to escape capture; upon looking around, she finds a weapon called the Transistor; a giant sword that can absorb the souls of fallen allies. She finds the Transistor next to a friend who had recently passed; this friend talks to you though the sword pretty constantly, giving Transistor a similar vibe to Bastion.
As you make your way through a futuristic cityscape, you run into enemies; you can either battle them in real time, or use a more tactics-style approach, mapping out specific movements and attacks before executing them at the click of a button. The real time attacks worked pretty well when being attacked by smaller enemies, but when a boss was around or you were jumped by a group, the tactics style definitely gives Red the upper hand.
It took me about 10 minutes or so to get through the demo, but I immediately wanted to go back and play it a second time. If anything, the visuals and sound do so much to draw you in that you don't want to leave the world they've created. Also, there's a sense of mystery, as you're not exactly sure who is chasing Red and why they want her to disappear.
I'd argue that once Transistor hits the Playstation Store (on the PS4) next year, you're going to want to pick it up immediately.
224 Hits