I'm not super huge into mobile gaming—I don't currently have any handheld gaming devices, and I only do a little bit here and there on my iPhone. I'd heard of the nVidia Shield a little while back and was only casually interested; after getting my hands on one at the nVidia booth, I'm definitely more intrigued.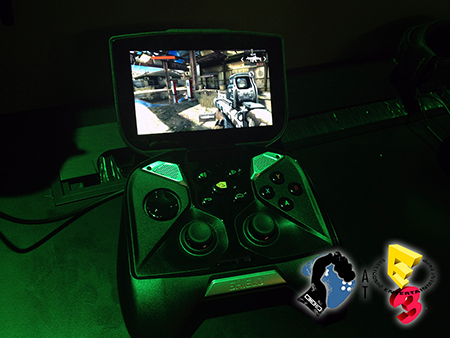 For those of you who haven't heard of the Shield, you should educate yourself. I think their strategy going into the design was that the comfort of holding any given portable gaming device just isn't great; never as comfortable as holding a real controller. With that in mind, they essentially made a portable gaming console that fits inside of a controller. The screen lays flat over the top of the controls when not in use, and flips up when you're ready for action. It's a pretty ingenious design; very compact, and still fits everything you need inside.
Every concern I had about the Shield was dissipated the second I picked it up. The controls were great; everything in its place, just like a regular controller. It also felt pretty substantial. Nothing felt cheap at all about any of the buttons, triggers, or analog sticks. The screen is just the right size (yet still nice and big) and since it's nVidia, they made sure the graphics were top-notch. The game I played for my demo (DeadTrigger2) looked like something you'd play on a current gen console.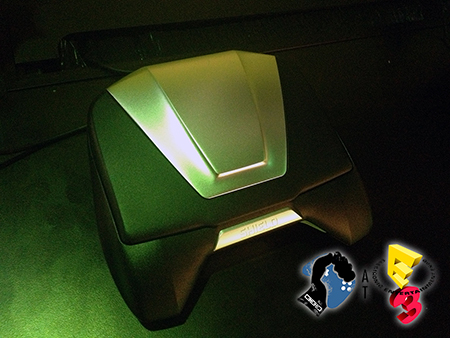 The Shield plays Android-based games; if you're looking for something more powerful to use when you have a mobile game you know you can put quite a few hours into, this may be worth checking out. With a $299 pricetag it's a little bit spendy; but with the Android gaming scene blowing up the way it is right now, the growing library of inexpensive games may make this worth it in the long run.

112 Hits