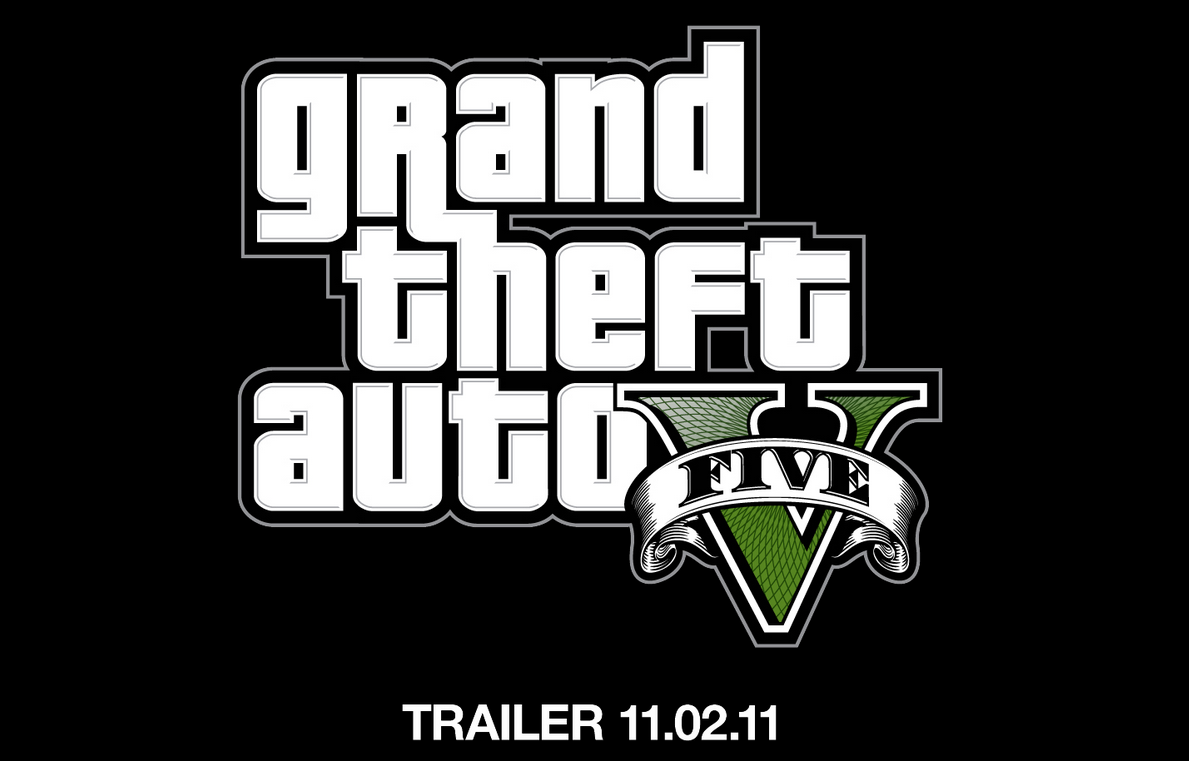 Today on Rockstar Games' main website revealed, the logo for the long awaited titled fifth game in the Grand Theft Auto series was released. With the 15th game to be in the franchise, GTA V was anticipated to have an announcement at E3 2011.
Looks like Rockstar was waiting for the driest period for the year for their GTA V announcement cause this news is going to boom as an article on N4G already highlights that this announcement and is featured on their front page.
VG247 speculates from a rumor that the game won't be based in their dream city of New York called Liberty City instead it'll be placed in our dream city of the film industry: Hollywood. Maybe Rockstar wants to take a jab at the City of Angels to show the crew behind True Crime how to create a virtual Los Angeles.
What does the logo mean though? Obviously this can't be the final logo right? I believe this is a teaser logo. Symbolizing money and green, this could be about a drug war based on the west coast. Not the kind of drug war that we say in San Andreas but instead a drug war of epic proportions.
The 'Five' is typed in the same text form as American bills are printed upon leading us to believe it'll be a war over power. For those who don't know, the ribbing inside of the Roman numeral (for five) logo is to prevent counterfeiting as it is featured on all US Dollar bills.
With the release of the trailer to be on November 2nd, 2011, we have reason to believe when the release date will be. As we know that Rockstar has been working on the title since 2009 and it took four  years of development to have GTA IV to release, GTA V will be released in late 2013. Maybe, Rockstar is aiming to release their game claiming their title as top dog for the holiday season.
Until we can get more information, that's all that we can gather information from: previous dates from other titles and what we've been given with this teaser logo. Until November 2nd, 2011, we'll just have to sit and wait for the trailer's release.

1,089 Hits