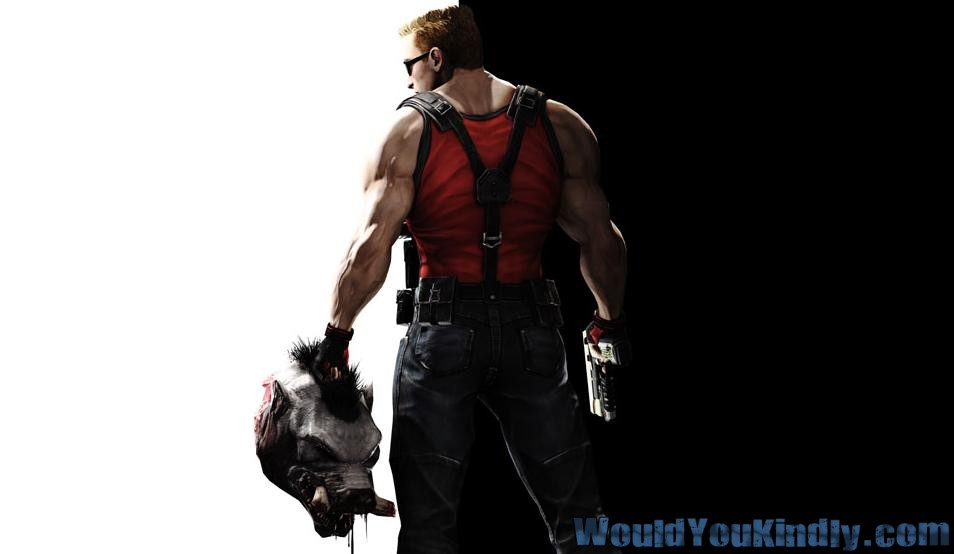 In case you missed the news just a little while ago, Gearbox Software have finally fessed up: they are bringing 3D Realms' Duke Nukem Forever back to life.
Penny Arcade Expo attendees snapped pictures of brand new display material plastered around the show floor, Gearbox's president has been spotted wearing a shirt with the Duk'e logo, and now they've flat out said over Twitter: "ALL HAIL THE KING!! Duke is back! Come check us out at the 2K booth at PAX!"
Oh sh*t. It's on now. The Wall Street Journal have also just gone live with their story, confirming a hopeful release of Duke Nukem Forever "within the next year or so." Gearbox is saying 2011 for sure. The studio has been on the Xbox 360, PS3 and PC project since late 2009, previously codenamed "Buckeye", and is demoing the game at PAX today. During their panel on Sunday, Gearbox and 2K will make an announcement regarding "the future of the IP", as well.
"Clearly the game hadn't been finished at 3D Realms but a lot of content had been created," Pitchford says. "The approach and investment and process at 3d Realms didn't quite make it and it cracked at the end. With Gearbox Software we brought all those pieces together. It's the game it was meant to be."
"We're in the polishing phase now. This is a game where we can not make a promise we can not fulfill. We need to get past the shock and awe and then we can go to all the retailers and first parties and work out a launch plan."
252 Hits