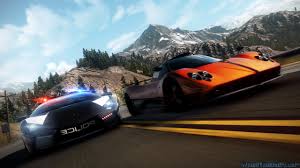 Picking up Criterion's first entry in the long-standing Need for Speed franchise November 18th? Well then, why not go ahead and spring for the newly announced Limited Edition? It won't cost you all that much. In fact, it won't cost any extra money at all.
EA revealed the Need for Speed: Hot Pursuit LE today, retailing for $59.99, and it packs a handful of extra bonus cars that you won't find in the vanilla version.
Gamers who take the time to request the Limited Edition over their standard edition friends will receive access to the Alfa Romeo 8C Competizione, Ford Shelby GT500, Audi TT RS Coupé, Chevrolet Camaro SS, Porsche Cayman S and Dodge Challenger SRT8 from day-one. Everyone else will have earn and unlock them in the game.
Two of these rides, the Alfa Romeo 8C Competizione and the Ford Shelby GT500, are exclusive to the LE. And by exclusive, we mean "You can buy them as paid-DLC a few months down the road."
555 Hits