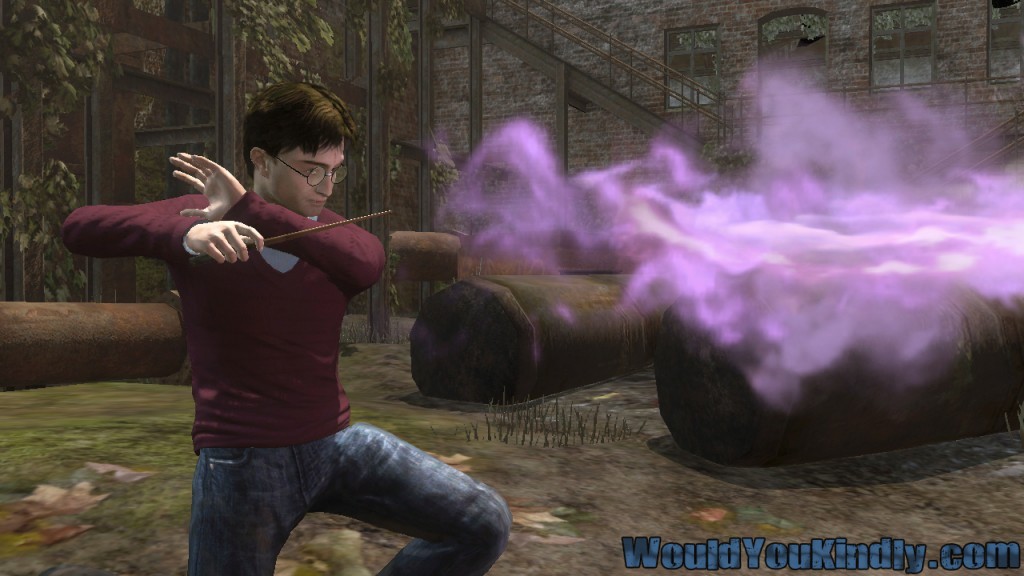 Rumored just a month ago, Electronic Arts revealed to the public at Gamescom that November's Harry Potter and the Deathly Hallows: Part 1 will let aspiring wizards of all ages use their hands to wave invisible wands, via the magic of Xbox Kinect.
The publisher revealed the hands-free mode by having James and Oliver Phelps, the movies' Weasley twins, demo the "Challenge" mode live on stage. And boy, does this look awkward and embarrassing. Exactly what I was afraid Kinect would look like when integrated into a more core title. Watch as the Phelps try to cast spells against Death Eaters and Snatchers, somehow moving through the environment without a control pad.
"Harry Potter and the Deathly Hallows – Part 1 is non-stop action with Harry defending himself against a host of menacing enemies," said Jonathan Bunney, Vice President and Head of Production at EA Bright Light Studios. "Our Kinect challenges allow players to literally cast magic from the palm of their hand, completely controller free, to enhance and deepen the overall play experience; and, even better, we have enabled a special co-op mode with Kinect allowing two people to fight Death Eaters side-by-side for the first time in any Harry Potter game."
It would have been nice to get a little more insight as to how Kinect actually works here (does it require specific movements to trigger certain spells? Is it all on-rails?), but it's an entertaining notion nonetheless. If you're going to snatch up Harry Potter's third-person shooter this fall for the kids, alongside Kinect, you're in for a treat. The Deathly Hallows itself looks like a fun time, but the new control method, not so much.
186 Hits