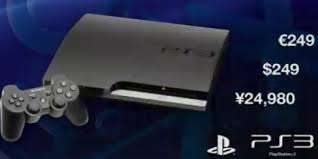 On previous websites, I gathered a short list of the best deals for games and gaming accessories that a gamer on a budget must have. Finally, I'm starting lists for WouldYouKindly. If you spot any deals, forward them to dbergmark[at]wouldyoukindly.com.
Disclaimer: We don't and can't guarantee how long these sales will last, so jump on them as soon as possible. With no further delay, let us get into the deals of the week!
Hardware
Playstation 3 160 GB – Amazon.com – $249.99 with Free Shipping
At Gamescom in Cologne, Germany, Sony Computer Entertainment announced the 160GB model will be dropping fifty US dollars immediately. Check your local stores for exact pricing, or purchase from Amazon with free shipping on any purchases over $25 US dollars.
Playstation 3 320 GB Infamous 2 Bundle – Amazon.com – $299.99 with Free Shipping
Want a better deal than the one above? Not only can you purchase the PS3 for $50 US Dollars more to double the hard drive space, but you can also get the Sucker Punch Production's blockbuster inFAMOUS 2 with free shipping. Amazon's shipping rules apply so don't get fooled!
Xbox 360 with Kinect, 4 GB HDD and Kinect Adventures – Target.com - $299.99 with $50 Gift Card
To compete with the Sony platform, Target is holding a deal that has the new Xbox 360 with 4GB hard drive model for only $300 US dollars, plus an additional $50 in-store credit. Target doesn't offer shipping online for free so check your local retails for exact pricing with this deal.
Games
Spider-Man: Shattered Dimensions USED – GameFly.com – $17.99 – PS3 with Free Shipping
Last year, Beenox Studios released their first title for Activision under the Spider-Man franchise.The game will please any Marvel fan looking for a good story-based Spidey game. GameFly.com ships in less than three business days free with your subscription. For complete details, check GameFly.com.
Dragon Age 2 – Target In-Sore Only – $25 – PS3, 360 PC
BioWare's second title in the franchise didn't receive as much critical acclaim as the first did, similar to how Obsidian's Knights of the Old Republic II did for KoTOR years ago, but many still enjoyed it. For a deal, you can pick up the title in stores only for $20 US dollars. For more details, go into or call your local Target.
Pre-Order
Battlefield 3 Limited Edition – [360] [PS3] [PC] - NewEgg.com – $48
The best deals online for games don't always come from computer product websites. NewEgg features the best pre-order deal that'll save you $12 dollars up front. With the promo code "EMCYTZT688″, you'll be able to get the discount and free shipping! Check details on NewEgg.com before purchasing.
Writer's Notes: What did you guys think of this list of deals? Would you guys look into checking back with WYK for deals from now on?

69 Hits