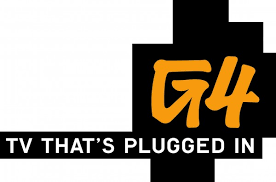 DirecTV might not think G4TV is quite as "plugged in" as the cable network itself does, recently dropping them from their service, but that hasn't stopped the once-great channel for gamers from from staying strong. Somehow. Seriously, who watches it?
G4 and parent company Comcast have announced a 3-year deal with the Entertainment Software Association to be the official broadcaster of E3, and all of its press conferences. That means it's the only place to catch all of the high-profile, anticipated summer videogame shenanigans on TV through 2013.
The channel is, for its part, promising to provide "uninterrupted press conference coverage", as well as floor access, developer interviews and the like, which you've probably become accustomed to by now. I guess that's cool. Until the inevitable "Holy crap a teaser for Halo 4! It's looks so awes– *cut to commercial* — "Boy, sorry about that."
Good thing there's always the internet. E3 2011 kicks off June 7th.

284 Hits