To say it's a big season for gaming is an understatement of herculean measure.
That's said every year, and we should consider ourselves lucky because it's true. Giant blockbuster releases, week after week, from mid-October all the way until the end of the year. Two of the heavy hitters this season?  The "Big Two" of military first-person shooter franchises: Battlefield 3 and Call of Duty: Modern Warfare 3. It seems like a vast majority of gamers out there are looking forward to one or both of those games; but there are those of us in the minority whose excitement is focused elsewhere. Not that either of those two games lack quality, but that a major part of the appeal of both titles lays in the multiplayer aspect.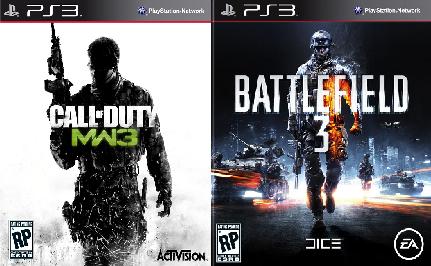 To put it bluntly; I'm not a fan of the multiplayer segment of most FPS games, or the communities they foster. Voicing this opinion among gamer acquaintances usually gets me a scoff at best, or ostracism at the worst. This hasn't ever changed my viewpoint, however. Being a fan of FPS multiplayer is not a good indicator of what makes a person a "hardcore" gamer. I think this is because most FPS gamers play a narrower range of games.  Also, FPS gamers typically manage their time differently when it comes to their gaming.  Lastly, there are an insane number of new releases (and old games) out there that us non-FPSers focus on that make us a little more well-rounded.
Ask any avid shooter fan what they're playing lately, and you usually won't be surprised at the answer.  Whether it is the newest Call of Duty, Battlefield, Halo, Resistance, or even that forgotten stepchild Medal of Honor; you'll usually find that the person you're speaking to is hard at work hammering away online. There are always levels to gain, perks to earn, customizables to unlock, friends/enemies to frag. If you catch them during a "down time"–a phrase I've heard a couple of shooter fans use when they're too fed up with the current FPS flavor-of-the-month and have to take a break–you might catch them playing a new release or dipping back into some retro gaming, but 90% of the time they will be on the couch, headset in ear, entirely focused on decimating foes.  Sure, their attitudes usually fall into the "hardcore" category (some to an embarrassing and shameful degree – thankfully we have a "mute" option), but can people that only play a certain narrow scope of games claim the "hardcore" designation for themselves and no one else? Hardly.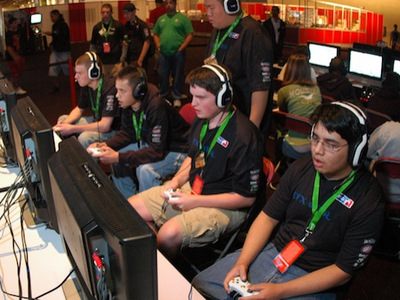 One of the main reasons I don't like playing shooters online is this: I lose.  A lot.  I'm not ashamed to admit that. The first stone lobbed my way in any anti-MP argument is always, "Well, if you didn't suck so much, maybe you would like it more." I can't say that's entirely untrue, but it also misses the point. Remember how I said that most FPS gamers are usually spending their time playing online? Think of online multiplayer like you would think of a traditional sport, and you'll start to see the bigger picture.  Much like traditional sports, people who spend their time practicing are going to get better. Now, I'm no slouch; give me a couple of games to warm up, and I can usually hold my own.  However, it's still lopsided.  Imagine someone who shoots hoops lazily in the driveway (me) trying to jump in and start a game in the NBA (a group of FPS enthusiasts). It's almost always going to end horribly. I never get angry (sole exception being blatant modders/boosters/glitchers), and I'm probably one of the most understanding people you'll run into online.  I just don't have the time to "practice" like some of the big shooter fans out there, and it shows in my performance. I've got a ton of other games in which I'd rather invest my ever-shrinking amount of free time.
So what do us others do with our time if we're not spending hours upon hours fragging away online? There's TONS of stuff. Namely: EVERY OTHER AWESOME RELEASE THAT'S COMING OUT THIS SEASON. The Elder Scrolls V: Skyrim, The Legend of Zelda: Skyward Sword, Super Mario 3D Land, Need For Speed: The Run, Assassin's Creed: Revelation, Saint's Row The Third, Ultimate Marvel vs Capcom 3, Mario Kart 7, Star Wars: The Old Republic; these are all titles that are coming out in the next couple of months.  And those are just the big franchises! Between trying to play as many of these awesome games as possible and being a completionist (those achievements/trophies aren't going to earn themselves), there's just not enough time to put the majority of my gaming on one title, however fun it may be.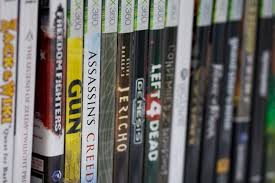 As an aside; I'm absolutely not judging anyone who loves them some online multiplayer. It's definitely fun, and given the right group of people and the right environment – it's a downright fantastic time. Between the narrowed field of games they play, the amount of time they spend practicing and honing their skill, and the sheer number of other games available to play for us non-fans; the level of enthusiasm of an FPS multiplayer guru is not a good indicator at all of what makes a person a "hardcore" gamer.
So what *is* a good indicator?  I'll leave that up to you to decide.
—
Photos courtesy of nerdreactor.com [game cases] and awesomeoff.com [MLG players].

7,493 Hits