In an email received early this morning that appears went out to most COD Elite Members, DLC for Modern Warfare 3 and the release of the iOS and Android apps is slated for January 2012.
Dear Call of Duty ELITE Member, As the year draws to a close, we're ready to share news about the premium features and season of digital content coming in 2012. We want you to be the first to know the release date for your first Call of Duty Modern Warfare 3 ELITE content drop, and our vision to create an incredible nine month season of new Call of Duty: MW3 content. Check out a special Roll Call video with guest Robert Bowling of Infinity Ward for exclusive first details on the content you'll be playing in January.
A link to a "Roll Call" video within COD Elite's "Elite TV" section has an interview between Jay Frucette and Robert "fourzertwo" Bowling. While no real details are discussed new Spec Ops Missions are hinted at.
In my opinion, as the multiplayer maps felt recycled and worn out from release of MW3, if there are not at least two or three multiplayer maps released, it will be a huge disappointment!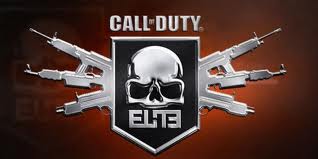 For months Call of Duty fans have been told that an iOS and Android mobile application would be released when the traffic they would generate could be handled. Appears sometime in January 2012 the servers will be ready for that as well!
While neither announcement is too detailed at least it is some news. Fans have been stonewalled by @CallOfDutyElite and Activision as to the status of anything related to Modern Warfare 3 and COD Elite.
Now we all must wait 30+ days to see what the combination of three studios will bring!

1,382 Hits