[amtap amazon:asin=B0016BVYA2]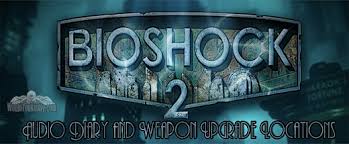 Dionysus Park (15 Audio Diaries) (2 Weapon Upgrade Stations)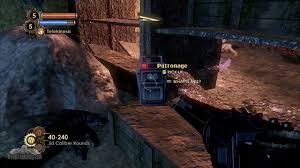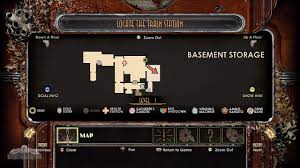 (76) Patronage – On the first level of Basement Storage, next to a bookshelf just before you go up the stairs.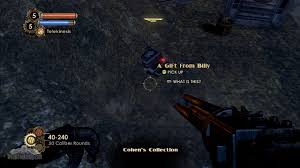 (77) A gift from Billy – Go up the stairs then go back out into the room with the covered statues, it's down the broken stairs to the left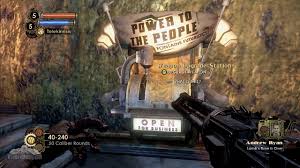 (8) Weapon Upgrade Station #8 – After you find the "A Gift From Billy" audio diary you now have to code to get into the locked room towards the beginning of the level, the weapon upgrade station is in there.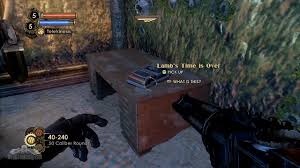 (78) Lamb's time is Over – In the same room as the weapon upgrade station #8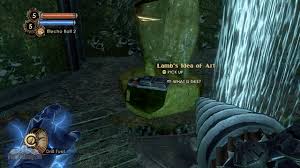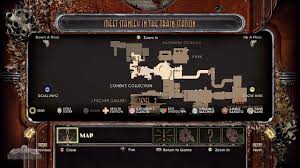 (79) Lamb's Idea of Art – After you go up the frozen stairwell go into the room past the vending machine, it's to your left on the base of the statue.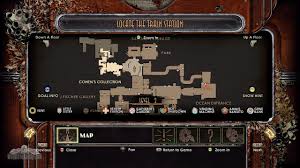 (80) Lost and Found – In the middle of the carousel
(81) Dionysus Park's Weakness – From the carousel go into the north room, go up the stairs, there's a broken door with a tonic inside and the audio diary to the right.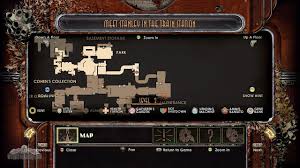 (9) Weapon Upgrade Station #9 – On your way to meet Stanley Poole, after the first hallway in a room before the Ocean Entrance.
(82) Lamb Flouts the system – Past the Ocean's Entrance, there are two statues pointing up, it's on the ground near them
(83) Learning Poker – In the Triton theater, go into the basement lounge, towards the back you'll find a locked door you have to hack. The room will be partly flooded.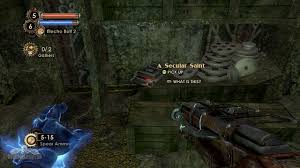 (84) A Secular Saint – Inside the Triton theater, go inside the door to the right of the stage.
(85) A Spy – Head upstairs of the theater, its out on the ledge of the balcony.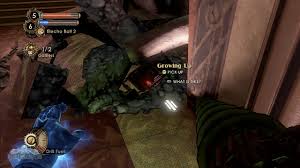 (86) Growing Up – Head to the projection booth in the Triton Theater. On the other side of the Projection booth door in a pile of rubble is the diary.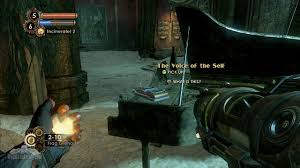 (87) The Voice of the Self – Head back out to the piano bar, the audio diary is sitting on the piano.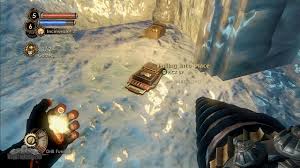 (88) Falling into Place – inside the Imago Fine Arts gallery, hidden under some ice you have to melt with the incinerate plasmid, near the dead splicer you can harvest.
(89) Gotta keep it Together – In the back of the J.Fishcer Gallery, across from the little sister vent, it's on a mostly covered in sand bookshelf.
(90) A Plan – At the end of the level in the room Stanley Poole is in.
Click here to continue on to Fontaine Futuristics.
or
Click here to head back to the Main Menu.
This guide is property of www.wouldyoukindly.com. Do not copy without permission!

7,294 Hits